Here is a listing of our partners
Private rental with Skipper: All-inclusive price (Fuel, skipper)
Away from the hustle and bustle: From the typical port of Niolon, l'Estaque or the Vieux-Port
Walk according to your desires: Proposed circuit not imposed, and modifiable at any time.
On a high-end semi-rigid: Combining comfort and maneuverability. Only swimming is obligatory!
Discover the Mediterranean coast, for wild excursions, the creeks of Marseille to the Blue Coast, the Frioul Islands, the château d'If and its legendary tenant, the Vieux Port of Marseille … The cultural heritage and the wonders of nature (its endemic flora and fauna) are at your fingertips otherwise. Whether you like to swim, dive, visit or just let yourself go (lazy), we will meet your expectations!
Website: http://www.balade-en-mer-marseille.fr/index.php
Calanque of Niolon
13740 The Rove
Tel: 06.51.16.27.66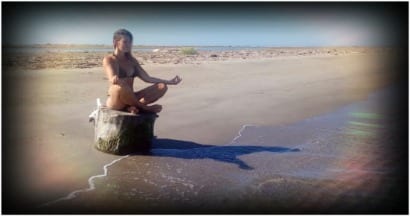 Lucilda Blondel, well-being sports coach for more than 15 years, offers to take care of you by giving you a break
"A Time for Self":
A concentrate of tips and exercises to strengthen the body's deep muscles and soften them using pilates, stretching, yoga and self-massage techniques.
"AquaPilates":
"A time for self" in the pool.
"Conscious Walk":
Sporty and conscious walk in the Alpilles with physical exercises and exercises
personal development for a better life
"OneTimefor Us" package:
Preparation of Vitality breakfast (nutrition advice), "A time for yourself" or "Aqua Pilates", Conscious Walk on the theme of the couple.
Price for the couple:
Activity: 60 euros
Package: 150 euros